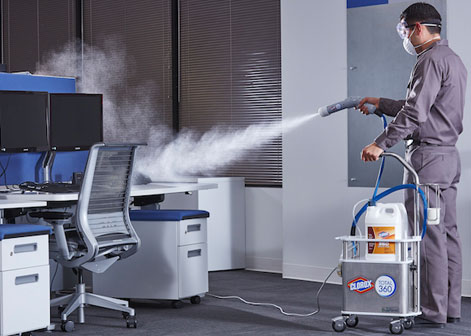 Clorox 360 Spraying
COVID-19, or The Coronavirus, has taken a huge toll on our communities. The Governor of Florida issued a stay-in-place order in late March, and many of your residents will have been confined to their apartments for months. Properties were told to close pools, amenities, clubhouses, card rooms, gyms and all other social gathering places. In anticipation of a slow and safe reopening of your facilities, Ecolo can provide our Clorox Electrostatic service, misting all common areas to ensure they are virus-free and to provide peace-of-mind for your residents.
We have been trained for this new service and we are prepared to send masked, gloved, healthy technicians to your property to bring your property back to health!
Please find a video of the service here for Clorox 360 Electrostatic Disinfectant. We look forward to your call at 561-620-7821 for pricing and availability information.
Contact Us Now