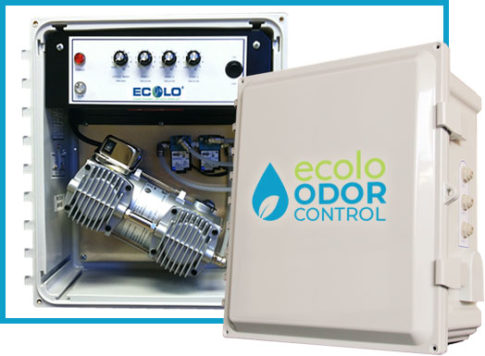 Odor Control
Ecolo is the ultimate name in odor control in the United States and around the world. We have developed our chemical formula and our misting system with 25 years of input from Property Managers and Chief Engineers who did not have answers for the smell of organic waste in their trash rooms.
For years, engineers tried to mask the odor from waste with products that made the chutes and the trash rooms smell like garbage and flowers. The trash smell never went away.
With Ecolo, our odor control chemical has bio-enzymes designed to interact with the odor-causing bacteria in waste products and break it down at the molecular level, eliminating the odor.
A wonderful by-product of the reduced odor is fewer bugs and rodents, although the product is not a pesticide. It is safe to breathe and L.E.E.D. approved. Our Material Safety Data Sheet is available upon request.
Contact Us Now